Informácie a popis: Relais blízkosti Pisa v Toscana, San Miniato
---
Historické/umelecké sídlo

Elegancia, štýl a pohostinnosť sú dominantnými charakteristikami hotela Relais, v ktorom nálada Pucciniho diel príjemne koexistuje s Belle Époque a kúzlom arabských vplyvov, vďaka ktorým môžu jej hostia žiť exkluzívnym multisenzorickým zážitkom.
Jedinečný bazén s hydromasážou, ktorý má nádherný výhľad,... Pozri viac
Elegancia, štýl a pohostinnosť sú dominantnými charakteristikami hotela Relais, v ktorom nálada Pucciniho diel príjemne koexistuje s Belle Époque a kúzlom arabských vplyvov, vďaka ktorým môžu jej hostia žiť exkluzívnym multisenzorickým zážitkom.
Jedinečný bazén s hydromasážou, ktorý má nádherný výhľad, je obklopený zelenou oázou, v ktorej sú vytvorené výklenky, ktoré hosťom zabezpečujú súkromie a pokoj.
Relais, tak elegantný, ako funkčný a technologicky vyspelý, ponúka suity a izby Superior, oblasť wellness SPA, reštauráciu s foyer a nádhernú panoramatickú terasu.
SPA
Vo vnútri SPA vám kúzlo maurskej a arabskej kontaminácie s výraznými farbami a vôňami kadidla a myrhy poskytne jedinečné a obzvlášť regeneračné chvíle.
Centrum je oázou pohody, kde môžete lepšie regenerovať a obnoviť harmóniu medzi telom a duchom. Wellness Spa vzniklo z túžby spojiť terapeutický prínos holistickej masáže s príjemným a relaxačným prostredím, kde nájdete psychofyzickú rovnováhu a pohodu. Estetické ošetrenia vychádzajú zo stretnutia prírodných produktov s najvýkonnejším nástrojom zo všetkých, rukou, ktorej jemnosť a precíznosť "dialóguje" s pokožkou a telom. V SPA, ktoré majú k dispozícii hostia, úplne nový mokrý priestor vybavený tureckým kúpeľom, saunou, vírivkami s chromoterapiou, relaxačným priestorom s bylinkovým čajom a čerstvým ovocím, kde nájdete harmóniu, pokoj a prirodzenú pohodu.
Reštaurácia
Zvláštna je kulinárska ponuka, autentická cesta za jedlom a vínom v mene chuti, v ktorej sa kreatívne znovu objavujú arómy a chute toskánskej tradície, aby sa vytvorili obzvlášť chutné jedlá.
Výnimočné vinárstvo prispieva k prestížnej ponuke a dotvára exkluzívny chuťový zážitok. Ochutnávku kulinárskych špecialít sprevádza vynikajúci výber talianskych a medzinárodných vín, ktoré someliéri odporúčajú, aby čo najlepšie vylepšili vynikajúcu kuchyňu a vychutnali si nezabudnuteľný zážitok z jedla a vína. K dispozícii pre hostí, ochutnávky vín na základe rezervácie.
Jazdenie na koni
Vo vnútri štafety je možné trénovať jazdu na koni v Klubovom dome susediacom s vchodom s Quarter Horses a kvalifikovanými inštruktormi.
Svadby a obrady
Ak chcete povedať najdôležitejšie ÁNO svojho života na exkluzívnom mieste v toskánskych kopcoch, potom je tento Relais čarovným miestom pre rozprávkovú svadbu All Inclusive, o ktorej ste vždy snívali.
Prežite najdôležitejší deň svojho života a urobte ho nezabudnuteľným v tomto exkluzívnom romantickom Relais v srdci Toskánska, kde sa svadba vašich snov stane nezabudnuteľnou realitou.
Hotel Relais zaručuje všetku dôvernosť a pokoj, ktoré potrebujete, aby ste mohli naplno zažiť neuveriteľné emócie svadby svojich snov. Potešte svojich hostí uvítacím kokteilom na Ceste milencov a ohromte ich tým, že im ponúknete svoje osobné menu v exkluzívnej miestnosti reštaurácie alebo na panoramatickej terase.
Aby bola zaistená exkluzívna a osobná svadba, receptúra All Inclusive vám umožňuje aktivovať zdvorilostné služby, ako sú: kaderníctvo, líčenie, skrášľovacie procedúry a SPA, fotograf a video tvorca aj pomocou dronov, hudby a zábavy, príchod nevesty do vrtuľník alebo v koči s koňmi, kvetinové aranžmány a kytice, prednosti s typickými toskánskymi výrobkami, transferová služba z letísk v Pise alebo Florencii, možnosť usporiadania uvítacieho BBQ večer pred obradom.
Skryť text
Vyberte si ubytovanie

Dostupnosť

pre flexibilné termíny
The search with flexible dates has found also the following availabilities in the property. Please look for which dates you prefer and make your reservation.
Prihláste sa k odberu noviniek a dostávajte naše ponuky a najnovšie Správy.
Sledujte nás na Facebooku

Pozor, vyskytla sa chyba!
Všeobecné služby
Plavecký bazén
Parkovisko
Klimatizácia
Satelitná televízia
Vonkajšie osvetlenie
Vyhrievaný bazén
Recepcia
Upratovanie na konci pobytu
Denné upratovanie
Kúrenie
Trezor
Stravovacie služby
Reštaurácia
Medzinárodné raňajky (sladké a slané)
Komfort / Wellness
Technologické služby
Pripojenie k internetu
Wi-Fi pripojenie k internetu
Wi-Fi vo všetkých izbách
Služby v oblasti wellness
Sauna
Salón krásy/Centrum zdravia
Masážne centrum
Turecké kúpele
Športové služby
Jazdectvo
Ostatné služby
Obrady a hostiny
Výlety za vínom
Dopravné služby
Kyvadlová doprava z / na letisko
Výcvikové kurzy
Výuka jazdy na koni
Špeciálne služby
Poriadanie svadieb
Truffle hunting
Truffle tasting
Služby a miest v okolí
25 Mt Bar - Kaviareň
40 Km More
Hovorené jazyky

Deutsch

English

Français

Italiano
Kreditná karta slúži len ako záruka

Vaša kreditná karta slúži len ako záruka a nebudú z nej strhnuté žiadne poplatky.
Spôsob platby zálohy: Bankový prevod - Platobná karta
Ak chcete potvrdiť svoju rezerváciu, zadajte údaje o svojej kreditnej karte:

Diners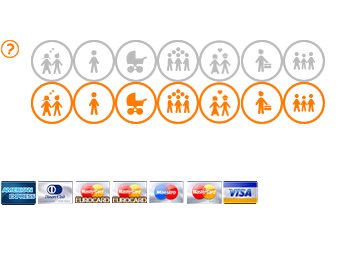 - American express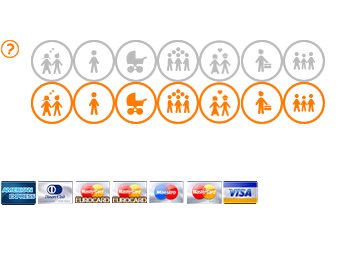 - Mastercard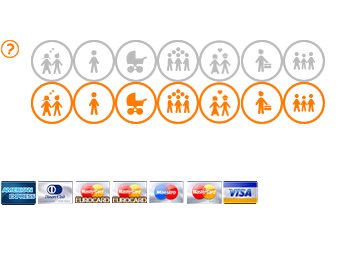 - Visa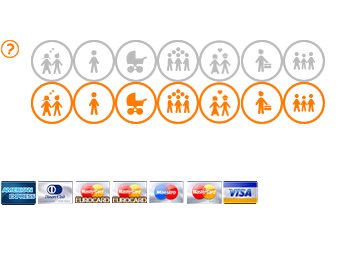 - Europecard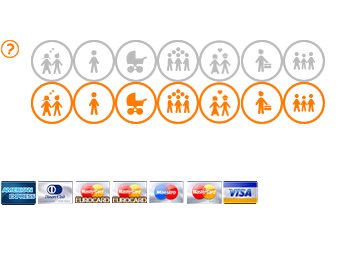 Celkové vyúčtovanie bude zaplatené: pri príchode
Platba musí by? vykonaná prostredníctvom: Platobná karta - Cash
Akceptuje sa kreditná karta:
Visa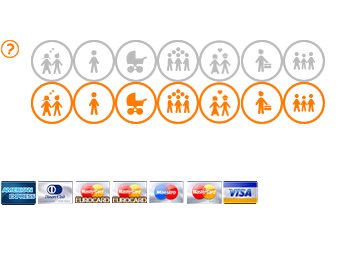 - Mastercard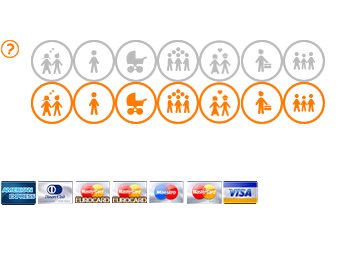 - Amex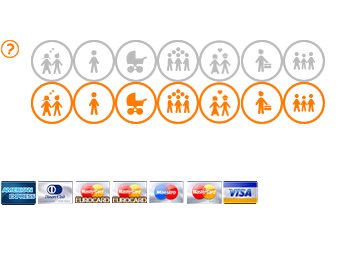 - Diners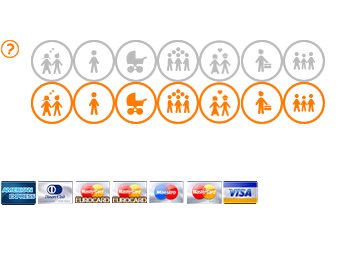 Za zrušenie rezervácie v období od 24 hodín po rezervácii do 366 dd pri príchode sa účtuje pokuta vo výške 30 % celkovej sumy.
Stornovania od 365 dd od príchodu do 1dd od príchodu - aplikujeme penále vo výške 30% z celkovej ceny.
Stornovania od 0 dd od príchodu do 0dd od príchodu - aplikujeme penále vo výške 100% z celkovej ceny.
V prípade zmeškaného príchodu alebo predčasného odchodu platia podmienky zrušenia pre možnosť '0 dní od príchodu'
Príchody musia by? medzi 15:00 - 20:00.
Izby sa musia opustiť najneskôr o 11:00.
Najlepšia cena
100% bezpečná rezervácia
Žiaden ďalší poplatok za rezerváciu